First Full Month Free - Move-in NOW!
Storage Units in Victoria, TX
Our self storage units are the perfect place to put all your extra stuff. You can store anything you want in them – from furniture and appliances to clothes and holiday decorations. We have units in every size, so you can find the perfect one for your needs, including climate controlled units. Reserve a storage unit today!

Explore Our Available Self Storage & Climate Controlled Units
Victoria, TX Self Storage Units
Do you need a place to store your stuff?
We have the perfect solution for you! Storage Solutions has a variety of storage units to choose from, so you can find the perfect fit for your needs. We also offer temperature-controlled units and 24/7 access, so you can get to your belongings when you need them.
Our units are clean and secure, so you can rest easy knowing your belongings are in good hands. Plus, our friendly staff is always here to help if you have any questions or need assistance with anything.
Find us between the Son Valley Ranch and Victoria West High School.
What Size Unit Should You Get?
The handy self storage calculator makes it a breeze to find the exact number of square feet your belongings will require before you try to store them. Whether you're storing some items from around the house to free up space, or your entire small business inventory during remodeling, we make it easy to find the right self storage option for your personal needs!
Bed, King Size
approximately 70 cubic feet
Bed, Double Size
approximately 55 cubic feet
Bed, Single
approximately 40 cubic feet
Bed, Bunk (set of 2)
approximately 70 cubic feet
Dresser, Chest of Drawers
approximately 30 cubic feet
Cedar Chest
approximately 15 cubic feet
Ironing Board
approximately 10 cubic feet
Side Tables
approximately 10 cubic feet
Wardrobe Boxes (30 hangers)
approximately 10 cubic feet
Mirror
approximately 10 cubic feet
Size Suggestion
To receive a size suggestion, select the items you wish to store.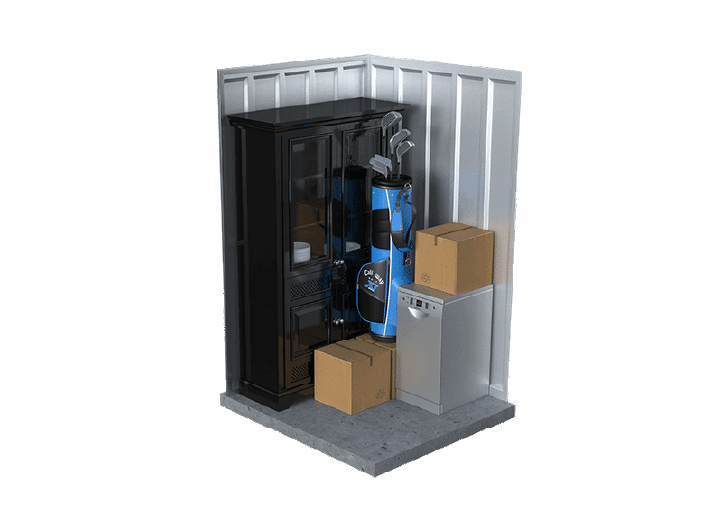 Frequently Asked Questions
Where are you located?
Storage Solutions of Texas is located at 8526 Nursery Drive, Victoria, TX 77904. Find us between the Son Valley Ranch and Victoria West High School.
What are your access hours?
Our storage facility is fenced and gated for extra security. Tenants are able to access their self storage units from 6:00 am – 10:00 pm, seven days a week. We like to make the process from start to finish as simple as possible for all our customers, so keep reading to find out how we do things over here at Storage Solutions of Texas!
How far are you from Nursery, TX?
We are 5 miles away via US-87 S. You can also take advantage of our helpful amenities if you live in Cuero, Edna, Goliad, Thomaston, Telferner, Bloomington, and other surrounding communities.
Do you offer convenient call hours?
We sure do. Our friendly team is available from 9:00 am to 6:00 pm (Mon – Fri) and from 9:00 am to 1:00 pm (Sat).
What is drive-up access?
Self storage units that allow you to park directly in front of them are said to offer drive-up access. This handy feature will make your experience a lot easier because you can move heavy boxes and large items much more quickly.
Can I rent a unit online?
Yes, you can.
Our website
makes it easy to choose a unit, even if you need temperature control unit. Reserve your space online and start lining the walls of your unit with your belongings almost instantly!